Exmouth Seafront
The Channel View building enjoys a superb position on the sea front Esplanade overlooking Exmouth's glorious sandy beach and the picturesque beach gardens. Located just ¼ mile from the main shopping centre and ½ mile from the railway station, and regular summer bus services along the Esplanade, Channel View is convenient for all amenities. The stunning outlook from Channel View can be viewed via the live Exmouth Web Cam mounted on the building.
Today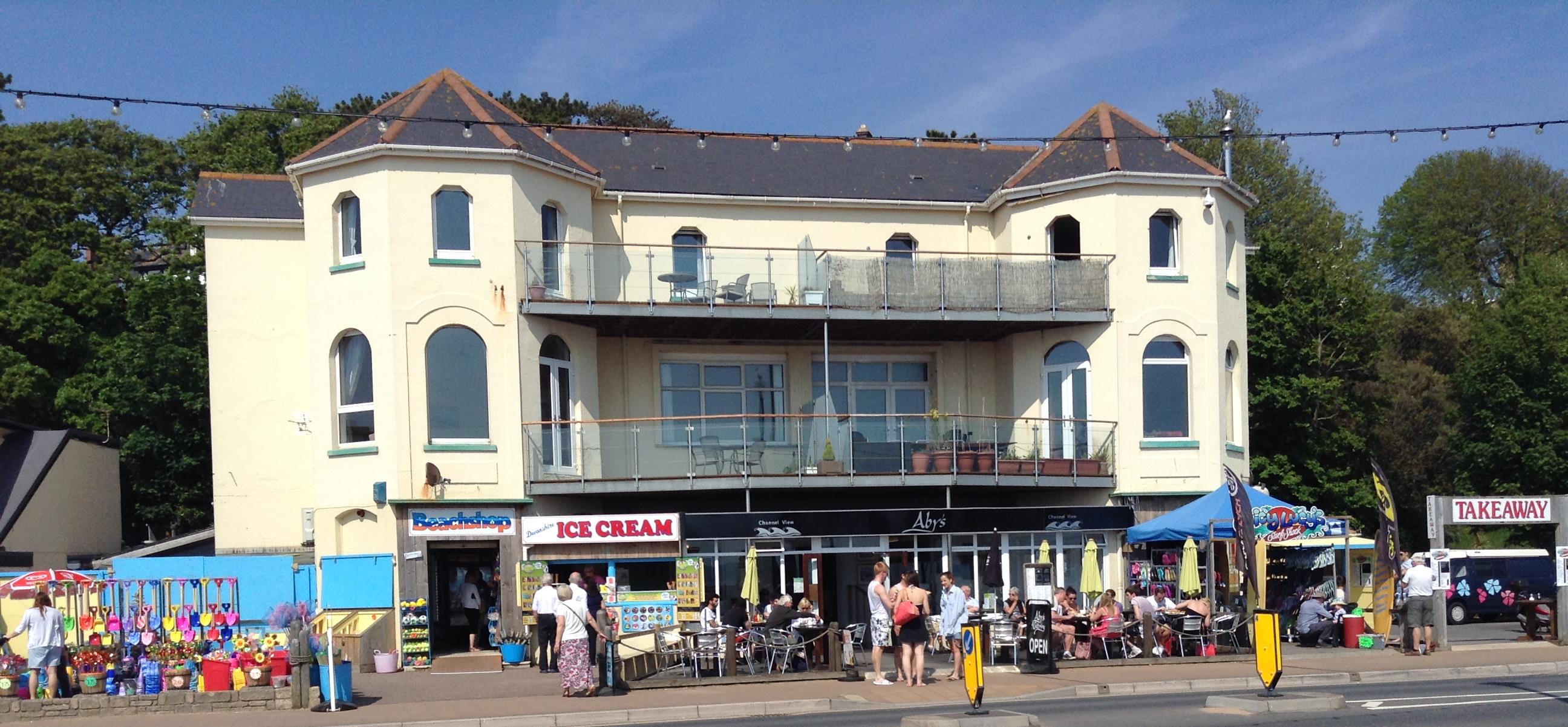 The ground floor of the building is occupied by Aby's café, the Beach Shop and Juicy Lucy's Surf Shack. Upstairs there are apartments on two floors with large rooms and wide modern balconies providing a panoramic sea view. We have the two on the left hand side of the building as you look at it from the sea.
Next door is the Bath House pub, which places a strong emphasis on family dining and has a number of tables in an attractive paved area at the front. The pub also has a small function room upstairs, ideal for birthdays and similar celebrations.
The next building along the seafront is the Exmouth Pavilion, which is the town's premier venue for visiting acts. Beyond that is Ocean Blue Bowling and Event Venue
History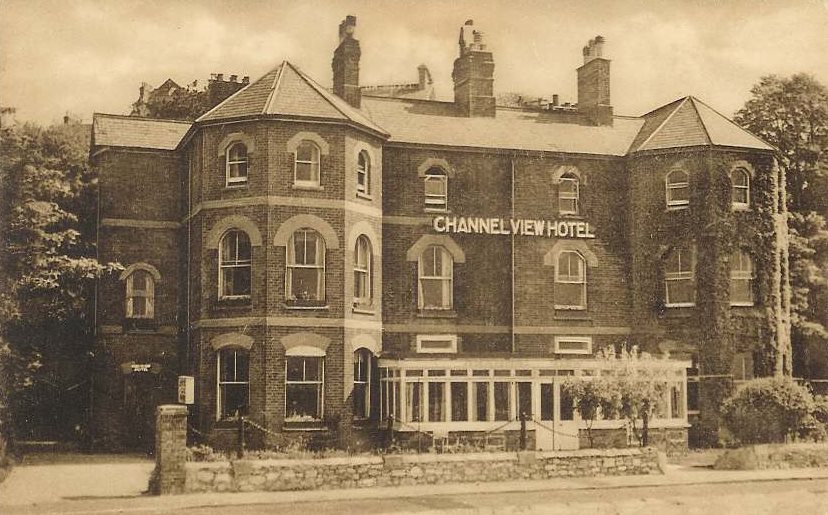 Channel View was built as a hotel at the very end of the 19th century, just as Exmouth was to become a popular Edwardian resort.